All about Wedding readings.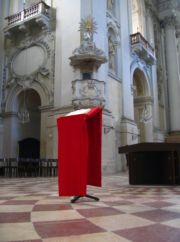 What do I look for in a wedding reading? Both of you need to like the reading and feel it says something about marriage love and /or commitment.
If you really do not like poetry don't use poems. If you are not religious don't read scripture. Maybe you do not like any of it. The alternative is a testimonial by a friend who knows both of you.
Keep it up-beat to joyous, remember a dark cloud will stick out like a sore thumb on a wedding day. It is better to be sugary than sour.
Must fit you life situation. We found this to be the hardest part. That is difficult for straight couples to. Many of the traditional readings stress the virtues of a good wife. Not only does this not work for gay man but it often expresses views straight couples disagree with . Look in my list of readings to get good ideas if you find things that fit really well do not hesitate to e-mail them to me and always looking for more.
Readings by Category.
Religious scripture: I have Ruth and David that are the most often used But have added to the list. I have also chosen some examples from the Song of Songs. Some couples may find this a bit too hot but that might be the point. Even if you want scripture take a look in other headings they all have some relgious texts. View Gay Scripture Readings
Religious non-scripture: This is a small category -- mostly prayers. For some it may be a spiritual tone they are looking for without being too religious. View Religious non-scripture Readings
Just for Gay Men: This was what we were looking for. All say something about a man's love for another man. View Gay Male Wedding Readings
For Lesbian Couples: This group has more from Song of Songs. The Sappho reading is there because of who she is but it might be better in the Gay male list. View Lesbian Wedding Readings
For Both Weddings of Gay Men or Lesbian:Some readings work well for everyone. View list of Wedding Readings
Many American Indian Readings work well at gay same-sex ceremonies because of their call for tolerance and understanding.
If you are looking for a wonderful source for a non-conventional wedding reading considered Ted Olson's opening statement to the 9th District Court in San Francisco. It's a beautiful and well phrased essay on why marriage is important to gays and lesbians. You may find it a bit long and needed to cut it down in places.
How do I use readings?
Where do Wedding readings come in? This works the same for both same sex couples as well as our non-gay fiends. The are generally after the opening remarks and before the vows. It may be as simple as saying "welcome, I would like to begin by reading this short poem." Or make the present the reading as a type of prelude . For example: " Welcome, before we begin let us take a moment to reflect on the importance of today . Let us use these words to bring us into the right frame of mind as we prepare for today's wedding of..."
What is in bad taste?
Not being serious: this is the wrong time for jokes or comedy of any kind . If you have a hard time being serious then focus on speed and everyone will love you. Remember this is your wedding.
It is all about me! Wrong, there are two people in a marriage. This is more of a problem for straight couples, whose events can look like a princess in a dream, not a duet. Keep in mind this is an event about two people.
It is all about sex. Sex is fun but marriage involve so much more so to emphasizes sex makes you look shallow. Remember that gay people have been having sex without marriage for years.
Examples of form:
How many readings and what is the format? It can be from one to three but there is really no rule. See sample format below. Time is important. Short is better than long. Opening:
Welcome and please stand. (or other needed instruction, it can just be a change in music)
Dearly beloved, today we are gathered in the sight of God, for the joyous celebration of the marriage of (1st name only) and (1st name only).
"Please be seated. Our first reading will read by ( Name)" or "The lesson will be read by (Name)"
Reader: State what is being read, then read it. If the work scripture you may end with"this is the word of God." Some like the ending "praise be to God" but no ending at all is needed just end.
Music is good some like a singing at this time.
"Our Second reading will read by ( Name)" or "The lesson will be read by (Name)" same as above. If three readings this is the shortest. It is often from psalms and may use a refrain, Short music
The last reading is the longest of the three. If it is a very traditional service it may even be followed by a short homily.
Think of readings as doubling the service! This is true even of very short reading because people get introduced and then move to the podium and the work is introduced and then read. All readers pause for a moment and then pick up their papers and re-seat. All this takes time.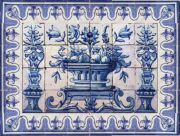 © Copyright 2015 All Rights Reserved, Gayweddingvalues.com