Wedding Readings for Gay Male Couples
ECCLESIASTES 4:9-12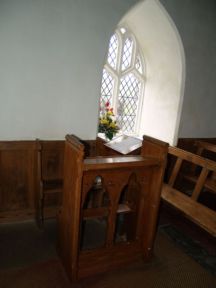 Two are better than one, because they have a good return for their toil.  For if they fall, one will lift up his fellow;  but woe to him who is alone when he falls and has not another to lift him up. Again, if two lie together, they are warm; but how can one be warm alone?   And though a man might prevail against one who is alone, two will withstand him.
MY TRUE LOVE
MY TRUE LOVE ~ Sir Phillip Sydney ~
My true love hath my heart and I have his,
By just exchange one for another given
I hold his dear, and mine he cannot miss,
There never was a better bargain driven
My true love hath my heart and I have his.
His heart in me keeps him and me in one,
My heart in him his thoughts and senses guides
He loves my heart, for once it was his own,
I cherish his because in me it bides
My true love hath my heart and I have his.
Song of Songs
Song of Songs Chapter 5:10-16
My beloved is white and ruddy, the chiefest among ten thousand. His head is as the most fine gold, his locks are bushy, and black as a raven. His eyes are as the eyes of doves by the rivers of waters, washed with milk, and fitly set. His cheeks are as a bed of spices, as sweet flowers: his lips like lilies, dropping sweet smelling myrrh. His hands are as gold rings set with the beryl: his belly is as bright ivory overlaid with sapphires. His legs are as pillars of marble, set upon sockets of fine gold: his countenance is as Lebanon, excellent as the cedars. His mouth is most sweet: yea, he is altogether lovely. This is my beloved, and this is my friend, O daughters of Jerusalem.
From Leaves of Grass
When I Heard at the Close of the Day
From Leaves of Grass by Walt Whitman
When I heard at the close of the day how my name had been receiv'd with plaudits in the capitol, still it was not a happy night for me that follow'd,
And else when I carous'd, or when my plans were accomplish'd, stillI was not happy,
But the day when I rose at dawn from the bed of perfect health, refresh'd, singing, inhaling the ripe breath of autumn,
When I saw the full moon in the west grow pale and disappear in the morning light,
When I wander'd alone over the beach, and undressing bathed, laughing with the cool waters, and saw the sun rise,
And when I thought how my dear friend my lover was on his way coming, O then I was happy,
O then each breath tasted sweeter, and all that day my food nourish'd me more, and the beautiful day pass'd well,
And the next came with equal joy, and with the next at evening came my friend,
And that night while all was still I heard the waters roll slowly continually up the shores,
I heard the hissing rustle of the liquid and sands as directed to me whispering to congratulate me,
For the one I love most lay sleeping by me under the same cover in the cool night,
In the stillness in the autumn moonbeams his face was inclined toward me, And his arm lay lightly around my breast--and that night I was happy.
Love Is A Great Thing
"Love Is A Great Thing" by Thomas à Kempis
Love is a great thing, yea, a great and thorough good. By itself it makes that is heavy light; and it bears evenly all that is uneven.
It carries a burden which is no burden; it will not be kept back by anything low and mean; it desires to be free from all wordly affections, and not to be entangled by any outward prosperity, or by any adversity subdued.
Love feels no burden, thinks nothing of trouble, attempts what is above its strength, pleads no excuse of impossibility. It is therefore able to undertake all things, and it completes many things, and warrants them to take effect, where he who does not love would faint and lie down.
Though weary, it is not tired; though pressed it is not straitened; though alarmed, it is not confounded; but as a living flame it forces itself upwards and securely passes through all.
Love is active and sincere, courageous, patient, faithful, prudent and manly.
All through eternity
All through eternity By Rumi
All through eternity
Beauty unveils His exquisite form
in the solitude of nothingness;
He holds a mirror to His Face
and beholds His own beauty.
he is the knower and the known,
the seer and the seen;
No eye but His own
has ever looked upon this Universe.
His every quality finds an expression:
Eternity becomes the verdant field of Time and Space;
Love, the life-giving garden of this world.
Every branch and leaf and fruit
Reveals an aspect of His perfection-
They cypress give hint of His majesty,
The rose gives tidings of His beauty.
Whenever Beauty looks,
Love is also there;
Whenever beauty shows a rosy cheek
Love lights Her fire from that flame.
When beauty dwells in the dark folds of night
Love comes and finds a heart
entangled in tresses.
Gilgamesh's Dream
From Gilgamesh a new english version
Book I
By Stephen Mitchell
"...Even before you came down from the hills,
you had come to Gilgamesh in a dream."
And she told Enkidu what she had heard.
"He went to his mother, the Godess Ninsum,
and asked her to interpret the dream.
'I saw a bright star, it shot across
the morning sky, it fell at my feet
and lay before me like a huge boulder.
I tried to lift it, but it was too heavy.
I tried to move it, but it would not budge.
A crowd of people gathered around me,
the people of Uruk pressed in to see it,
like a little beby they kissed its feet.
This boulder, this star that had fallen to earth--
I took it in my arms, I embraced and caressed it
the way a man caresses his wife.
Then I took it and laid it before you. You told me
that it was my double, my second self.'
The mother of Gilgamesh, Lady Ninsum,
the wise, the all-knowing, said to her son,
'Dearest child, this bright star from heaven,
this huge boulder that you could not lift--
it stands for a dear friend, a mighty hero.
You will take him in your arms, embrace and caress him
the way a man caresses his wife.
He will be your double, your second self,
a man who is loyal, who will stand at your side
through the greatest dangers. Soon you will meet him,
the companion of your heart. Your dream has said so.'
Gilgamesh said, 'May the dream come true.
May the true friend appear, the true companion,
who through every danger will stand at my side.' "
THE ARBOR
THE ARBOR By Sappho


He seems to he a god, that man
Facing you, who leans to be close,
Smiles, and, alert and glad, listens
To your mellow voice


And quickens in love at your laughter
That stings my breasts, jolts my heart
If I dare the shock of a glance.
I cannot speak,


My tongue sticks to my dry mouth,
Thin fire spreads beneath my skin,
My eyes cannot see and my aching ears
Roar in their labyrinths.


Chill sweat glides down my back,
I shake, I turn greener than grass.
I am neither living nor dead and cry
From the narrow between.
Sappho (612 B.C.) Translated by Guy Davenport
© Copyright 2015 All Rights Reserved, Gayweddingvalues.com