Whats at the Core of a Wedding Ceremony?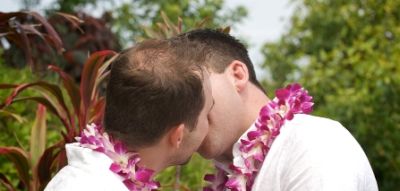 If you start to see what you need and what you don't need you will be able to free yourself from stuff that does not matter. The list below is a starting point to get you thinking and that is all. Look for what in at what is at the core of the ceremony, all the rest is an add-on.
The core of all services: You need this stuff!
Introduction/ tells why we are here. Consent to marry/Vows exchanged proclaimed married file paperwork
The most common upgrades:
Ring exchange Additional vow exchange reading of some kind Welcoming statement Philosophy of marriage statement prayer
Rather common upgrades: music Any objections holding or wearing flowers well dressed more prayers and blessings religious readings poems wedding reception
Nice if you like that kind of thing: giving away the bride program handout for event unity candle formal dress testimonial reception line throw rice
Ethnic expressions: right to marry statement break glass red envelopes and too many to list here.


© Copyright 2015 All Rights Reserved, Gayweddingvalues.com